20 Useful Freebies for Designers
Here at CodeGeekz we are obsessed with helping people become better product designers, thinkers, and creators of web and mobile products by providing them latest, useful and productive tools, tutorials and freebies.
For this roundup we have gathered a list of Useful Tools and Freebies for Web Designers which includes fonts, mockups, templates, new web apps, software, icon maker and many other useful freebies for designers.
Following tools are easy to use and help you to create innovative and create web designs and applications without much efforts and hassle and as always if you think we missed one of your favorite new freebies, let us know in the comments.
1. Rakesly Free Font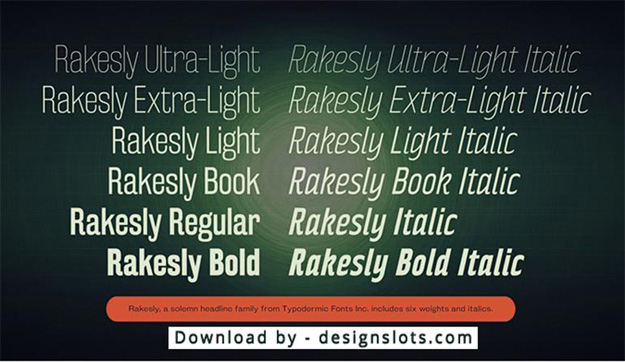 Rakesly is a free sans serif font that comes in six weights, from ultra-light to bold.
2. Lychee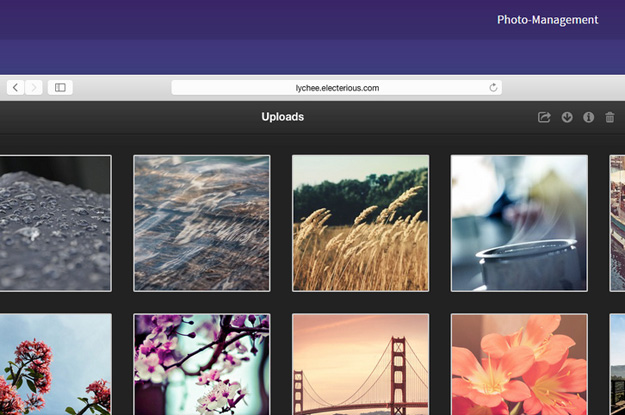 Lychee is a free photo-management tool, which runs on your server or web-space. Installing is a matter of seconds. Upload, manage and share photos like from a native application. Lychee comes with everything you need and all your photos are stored securely.
You can upload, move, rename, describe, delete or search your photos in seconds. All in one place, right from your browser. Look at all your images in full-screen mode, navigate forward and backward by using your keyboard or let others enjoy your photos by making them public.
3. Jimmy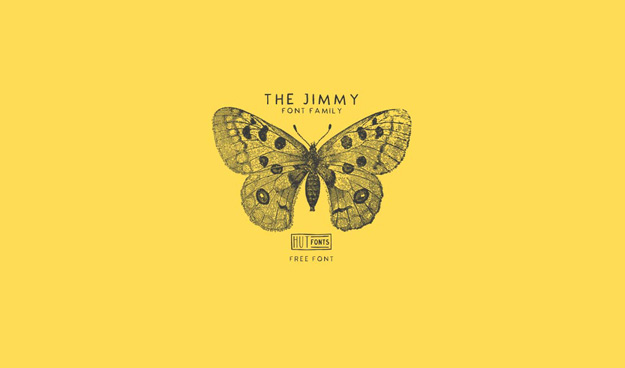 Jimmy is a free font family that includes four fonts: including regular and bold sans and serifs. It's great for slogans and accent words, with a handdrawn aesthetic.
4. Muzli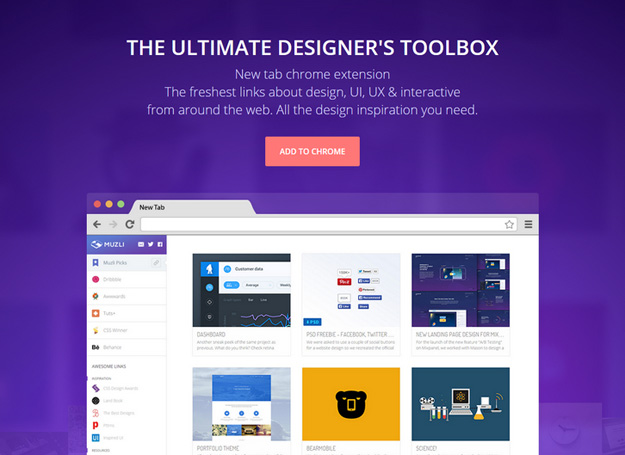 Muzli is the ultimate designer's toolbox. Bringing you the freshest design, UI, UX and interactive news and shots from around the web. All the design inspiration you need. You can enjoy the most inspiring stuff out there. Never miss the next big thing. Muzli will replace your default tab, it will become your home page, so you don't miss anything.
5. Apple Watch Concept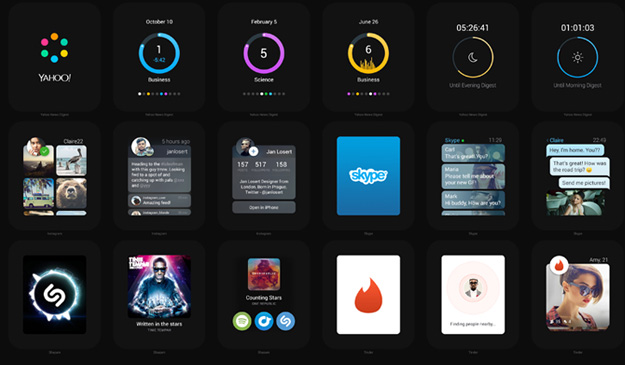 Jan Losert and Lukas Kus were fascinated by the Apple Watch since they were announced. The question is: how current apps will be able to adapt to their experience. We took this question seriously and try to find experience which users can get. They spend a lot of time thinking about adopting their favorite apps to Apple Watch. They are curious what you think about these apps and maybe you can take their progress further. Let's grab the Apple Watch PSDs and show them your ideas. They are eager to see your stuff created with their files.
6. Barque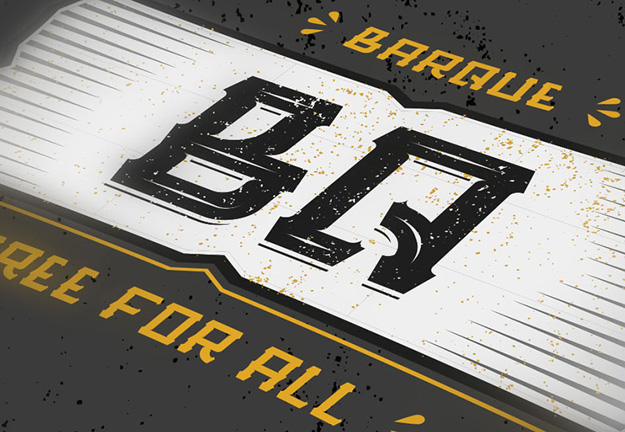 Barque is a display typeface that comes in regular and inline styles. It's free for personal and commercial projects.
7. Mobile App Introduction Template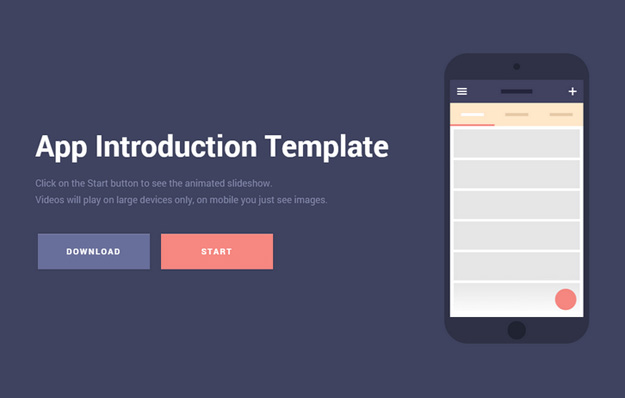 Mobile App Introduction Template is a basic template to showcase the best features of your app, enriched with a video slider for a better user understanding. It's a customisable, responsive template which turns into video slider on desktop screen.
8. FreeIconMaker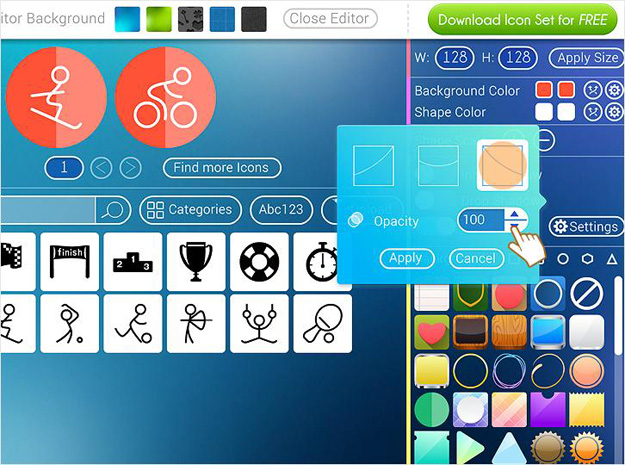 FreeIconMaker.com is the first free online icon maker that allows you to create your own templates and share them with others. In this article we will create a set of simple yet trendy flat-style icons using this online icon editor without any Photoshop or Illustrator skills. Enjoy!
9. Free Tools Icon Set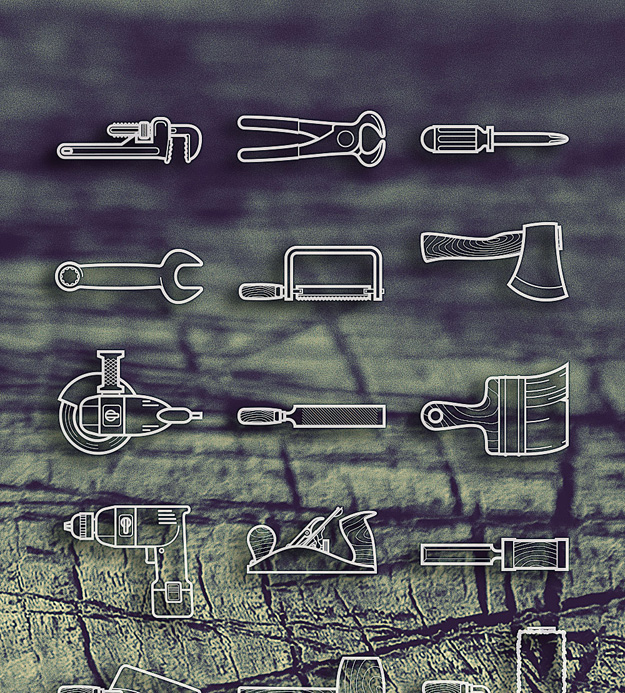 A set of 25 minimal icons with tools such as hammers, brushes, screwdrivers and so on. Provided in PSD, AI and PNG formats for your convenience.
10. Free Sweets and Desserts Icon Set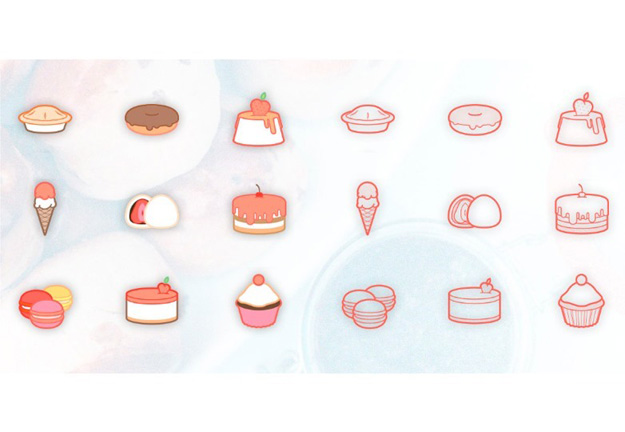 A delicious pack with many icons related to candies and desserts, coming in both B&W and color versions in PNG, PSD and AI formats.
11. Beefree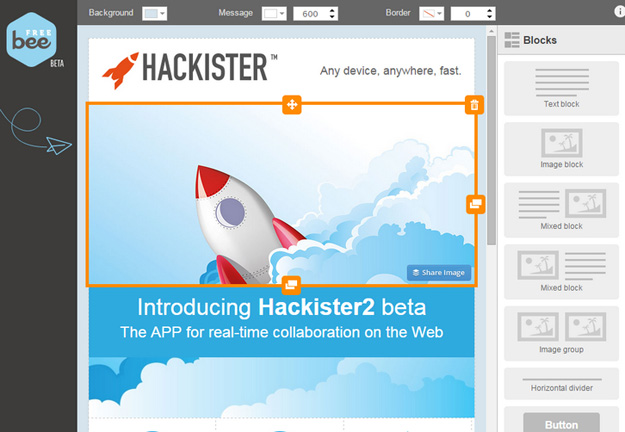 BeeFree makes it easy to create an email message that can be used to send a company newsletter, announce a new product, promote a sale, etc. It's free to use: you don't even need to create an account of any kind. You can use BeeFree to create an email message using its innovative, easy-to-use features. You can then preview the message to see how it will likely look in your email client, send a test to yourself, download the HTML source code so that you can use it in another application, or use it in an email campaign by signing up for a MailUp account.
12. Free Outline Icons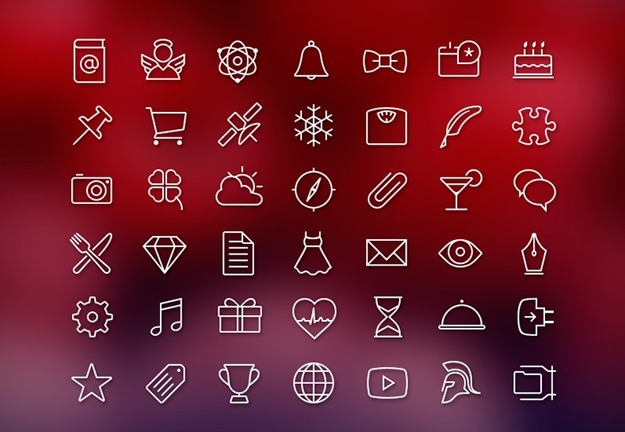 A great pack of 12000 icons coming in a simple minimalist style with two different versions, each including their respective PSD files.
13. iOS 8 GUI PSD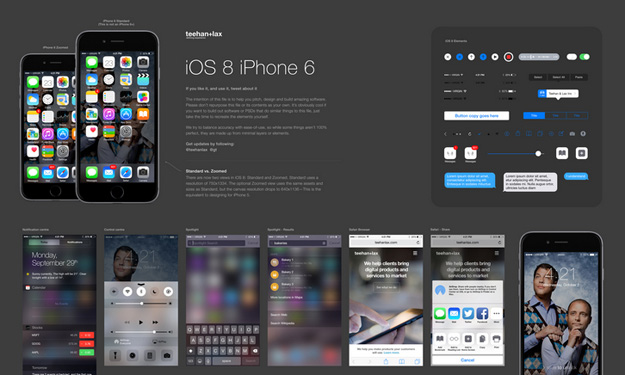 teehan+lax has just released iOS 8 GUI PSD (iPhone 6). The sole purpose of this file is to help you pitch, design and build amazing software. The file nor its elements are to be repurposed as your own. It can't be broken apart and used to create similar tools.
14. iPhone 6 Plus PSD Flat Mockup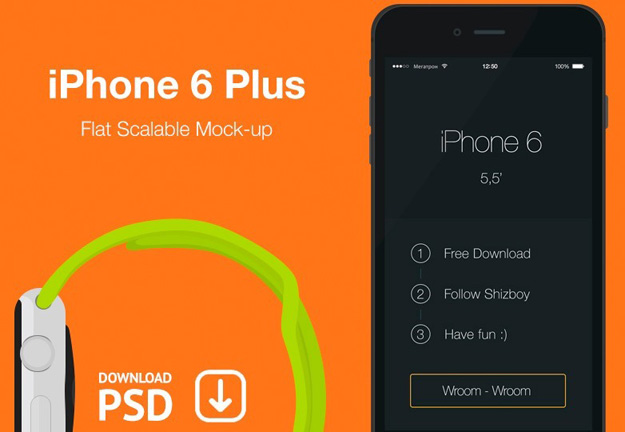 A flat-styled mockup of the new iPhone 6 Plus in PSD format.
15. Pictura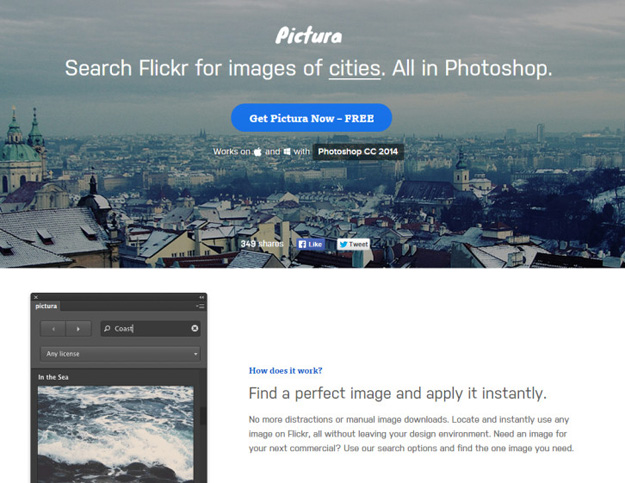 Pictura is a Photoshop plugin to instantly find and apply any image on Flickr directly in Photoshop. No more distractions or manual image downloads. Locate and instantly use any image on Flickr, all without leaving your design environment. Looking for images without copyrights? You can use the filter to view images that you can use for free even commercially.
16. Watercolor Logo Templates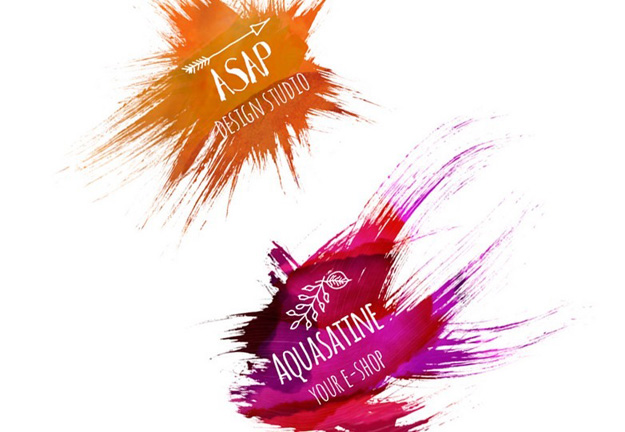 An interesting trio of logos carrying a watercolor background and hand drawings, producing a neat lo-fi, artistic appearance.
17. Vector UI Kit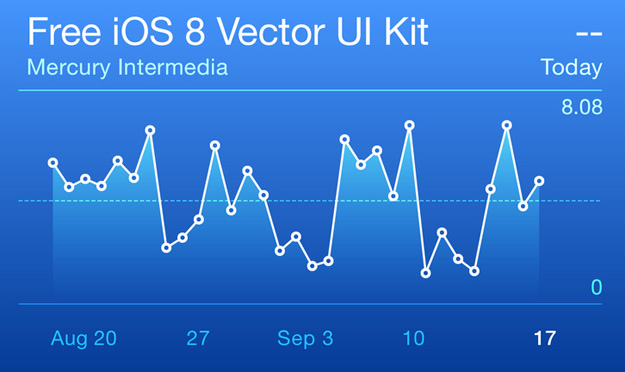 Mercury has released free vector UI kit for iOS 8. This file is compatible with Adobe Illustrator CC and newer. They've focused on making this file pixel-perfect. Everything is on a pixel, when possible, so that all assets are sharp and clean. They have also grouped like elements together so that it's easy for you to grab an asset and drag it to your file or do isolated editing.
18. Bootstrap Magic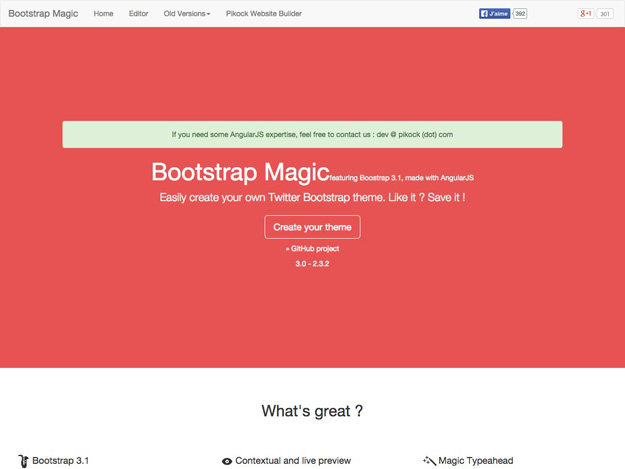 Bootstrap Magic is an easy to use tool for creating your own downloadable Bootstrap themes. It includes contextual live preview, a typeahead function, colorpicker, Google Webfonts, and more.
19. Type Genius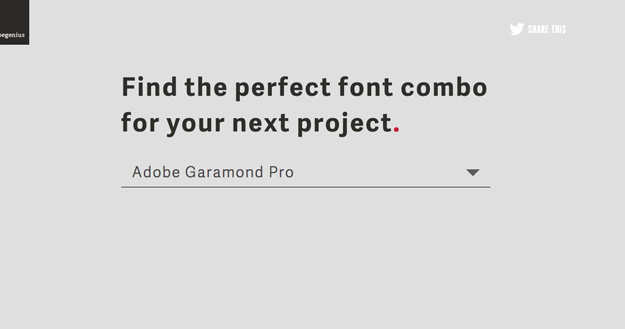 TypeGenius helps you pick the perfect font combinations for your projects. Just select a starter font, and then view matches. Each match even includes a link to the webfont.
20. Tethr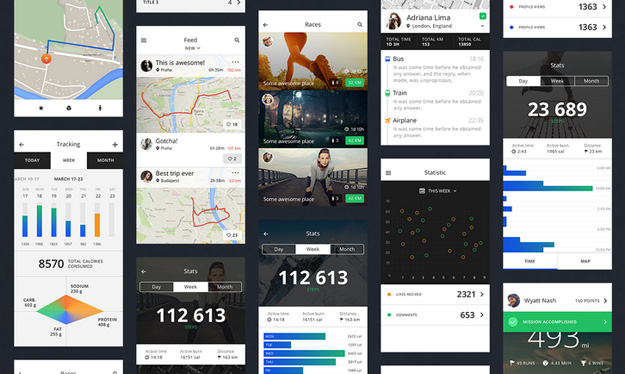 TETHR is the most beautiful, complete iOS design kit you've ever seen, and it also happens to be free. The kit features retina-ready, clean modern designs that can be mixed and matched to simply create beautiful iPhone interfaces. It includes 8 PSD files, 138 templates, and more than 250 individual components.